---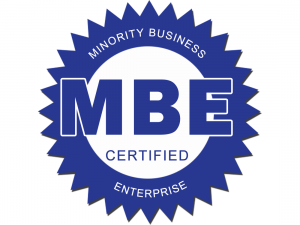 CULINARY ASSOCIATES IS A MICHIGAN MINORITY-BUSINESS ENTERPRISE (MBE)
Companies that are committed to achieving diversity in their supplier base can confidently hire Culinary Associates for professional-quality catering service from a minority-owned business. Because we are MBE Certified, all services procured from Culinary Associates can be counted towards your company's minority-spend goals.
---
What Is MBE Certification?
MBE Certification is the process by which a business is verified as being minority owned according to the criteria set forth by the National Minority Supplier Development Council (NMSDC). The NMSDC's criteria state that in order to be certified as a Minority Business Enterprise (MBE), a business must be at least 51% controlled and managed by racial or ethnic minorities who are also U.S. Citizens. The Michigan Minority Supplier Development Council is solely responsible for certifying all minority business enterprises across the state of Michigan.
Learn more about MMSDC and MBE Certification